There are a kajillion great Christmas books for younger kids. I've even created a Christmas advent calendar for them at Squidoo Best Christmas Books. But the best Christmas books for older kids? They're here, you just gotta find them! Now's your chance to check out a new series AND read a Christmas tale.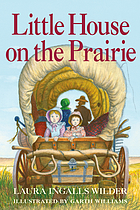 Mr. Edwards Meets Santa Claus can be read and enjoyed as a one chapter pull out, and would serve as a great introduction to the books.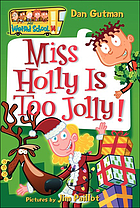 from My Weird School
The Puppy Place series: Maggie and Max need homes by Christmas.
Animal Ark: Terrier in the Tinsel
Ballerina Dreams: The Christmas Nutcracker
George Brown, Class Clown: The Twelve Burps of Christmas
Magic Tree House: Christmas in Camelot
American Girl: Kit's Surprise
Diary of a Wimpy Kid: Cabin Fever
Others:
The Lump of Coal by Lemony Snicket. As bizarre as Snicket can write them.