The Assignment: Do a book report on a Newbery Award winning book.
There are two things you have to know at this point: One, a Newbery is not a kind of fruit, like Li-berry and Blueberry. It's so easy to confuse these things.
The next is that the Newbery Award was first awarded in 1922 (to The Story of Mankind by Hendrik Willem van Loon and I actually read it but I wouldn't recommend it to anyone today because by now even a kid lousy at history might notice that all of World War II was missing.) They've been giving a Newbery out every year, so chances are, some Newbery winners might be more appealing to you than others. Let's check this out: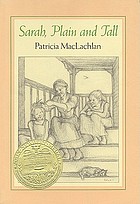 Shortest Newbery Winner:
Sarah, Plain and Tall
by Patricia Maclachlan.
When their father invites a mail-order bride to come live with them in their prairie home, Caleb and Anna are captivated by their new mother and hope that she will stay.
My copy of this book is only 58 pages! The most reluctant reader can surely get through that!
The Next Shortest Newbery Winner. Guy friendly: The Whipping Boy by Sid Fleischman
A bratty prince and his whipping boy (whipping boy?) have adventurers with their kidnappers. Kinda silly, maybe a little shallow some reviewers say. For a generation of Diary of a Wimpy Kid readers, this may be just right.
And only 90 pages long!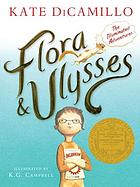 Talking Animals: Flora and Ulysses Kate DiCamillo. When I started this book, I remember thinking, Oh boy, somebody's telling me a story. And I really like it. A squirrel is accidentally vacuumed up in a vacuum cleaner and gains super powers and the ability to communicate with Flora. Does it get any better?
Animal lovers: The One and Only Ivan by Katherine Applegate is 305 pages long, but really very short because many of those pages were written by a gorilla and he uses short sentences.
Tell your reluctant readers this might be one of the best books they will ever read.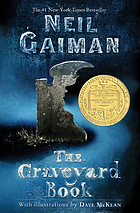 Best Fantasy: The Graveyard Book by Neil Gaiman. A baby eludes his parents' murderers by crawling into a nearby graveyard where he is raised by kindly ghosts. Fantastically funny. The Newbery folk tend to prefer stark realism, so if you have a lover of fantasy to shop for, this might be your best bet.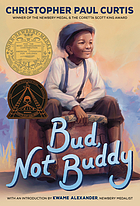 Best Adventure: Bud Not Buddy by Christopher Paul Curtis. His mother died; he's got nada; there's a Depression on; he's going to go looking for dad. He thinks he knows who he is. Buddy's on the road. Alone. But he's a cheery guy.